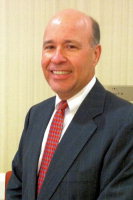 Ron Rose
Associate Broker, Owner, Realtor
Cell Phone: 252-333-5040
Contact This Associate Broker, Owner, Realtor
Email: ronrose@ymail.com
---

Licensed in NC
Ron Rose graduated from East Carolina University (ECU) in 1977, where he earned his Bachelor's of Science in Business Administration. In 1979, he received his Masters in Business Administration from ECU.
Mr. Rose is a licensed realtor and the owner of All North Carolina Real Estate. All NC Real Estate is located in northeastern North Carolina. Ron's concentrates on listing and selling foreclosed properties. We have the resources to market, manage, and repair foreclosed properties.
Ron Rose has been the owner of GCL of NC LLC, since 2006. GCL of NC, LLC is developing Whitehurst Farm subdivision in Gates County, NC. They have developed 32 lots to date and will be starting on the final phase of 26 lots as soon as the market will allow.
In 2005, he became the owner of The Moyock Storage Company. Moyock Storage Company owns Moyock Storage facility in Moyock, NC which has 18,000 square foot of self storage, office space, and a billboard. Moyock Storage also owns and manages Moratok Shopping Center in Plymouth, NC. Moratok Shopping Center has 47,200 square feet of retail space. The majority of the space is leased to Variety Wholesalers and occupied by a Roses department store.
Mr. Rose also is a Manager with MEG Investments, LLC since 2003. Meg Investments sells land/home packages in northeastern North Carolina and southeastern Virginia.
Ron Rose is also the managing member of Fieldcrest Associates, LC and Treeside Associates, LLC. Fieldcrest owns and manages mobile home parks and Treeside owns and manages Moyock Commons Shopping Center.
---

Ron is a Member of
National Association of Realtors (NAR)
North Carolina Association of Realtors (NCAR)
Albemarle Area Association of Realtors (AAAR)
Outer Banks Association of Realtors (OBAR)