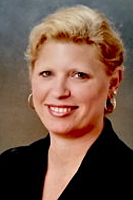 Wendy Twine
Agent/Broker
Cell Phone: 757-724-6886
Contact This Agent/Broker
102-C Moyock Commons Dr
Moyock, NC, 27958 US
Click to Email
---

Licensed in NC
Wendy's Professional Persona
I am very passionate about informing and empowering you in the residential real estate transaction from contract to close whether you are a buyer or seller. You don't have to be frustrated when it comes to knowing what to look for or what to ask when seeking a professional in your real estate needs.
You can have the peace of mind that I have been guiding people in the real estate arena since 2006, in the Northeastern part of North Carolina in the following ways:
Services include showing and listing of properties

Informational Guidebooks in the Home Buying & Selling processes

Training Courses

Or Good Old Coaching 1-on-1
The reality is you may found that perfect house or want to list your home, but not all agents are created equal. When it comes to the contract to close process, you want a guide who has the competency to walk you through the steps and processes before you go down a road with unexpected expenses because you weren't properly warned.
Well let me help you be the guide to eliminate as many unexpected surprises as possible. As a side note, always google your prospects and see where they are in how they would market your property or helping you buy one. Now onto my personal life.
Wendy's Personal Persona
I grew up in the Hampton Roads area and started my adult married life living in that area for thirty-two years. Since that time I have lived in the Northeastern part of NC for nearly twenty years. So I know this area well.
As for my married life, I have been married to my one and only true love for thirty-three years. We have three grown children who are all married and have given us collectively five grandchildren.
My husband and I also worked together in our own home improvement contracting company for over twelve years.
I believe that I can offer you a lot in being your professional guide no matter what stage of life you may be in to the challenges in knowing what the next steps are when it comes to the residential real estate processes. To learn more go to WendyTwine.com/realestate

---

Wendy is a Member of
National Association of Realtors (NAR)
North Carolina Association of Realtors (NCAR)
Albemarle Area Association of Realtors (AAAR)