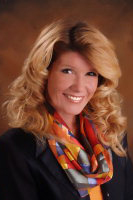 Denise Mann
Associate Broker, Realtor
Cell Phone: 757-286-4729
Contact This Associate Broker, Realtor
Click to Email
---

Licensed in NC & VA
Denise is ready & willing to fulfill all your real estate needs. Being involved with real estate since 2004, she's more than qualified to assist you. She makes herself available to her clients not just 24/7 but 25/8!
Her goal is to be your real estate advisor for life! So even when the sale is final you can still depend on her knowledge, experience and advice as a licensed realtor, a successful business woman and friend.
With one of her many interests being new people, you'll have a blast working with her. She will not let you down. You will form a lifelong relationship with her as your Realtor, she'll make sure of it!

---

Denise is a Member of
National Association of Realtors (NAR)
North Carolina Association of Realtors (NCAR)
Albemarle Area Association of Realtors (AAAR)
Real Estate Information Network (REIN)